Electrical Design Technology, Inc. is a leading supplier of low, medium, and high voltage power distribution equipment since 1984. Our business mantra, "The Power of One", provides our customers with a single source on engineering services, project management, and equipment acquisition including transformers, switchgear, motor-control centers, panelboards, equipment buildings, and instrumentation systems.
We provide excellent service to government, commercial, and industrial projects throughout North America and around the World. We excel in improving projects by working with consulting engineers in design and/or technical specification writing, as well as providing value engineering to our clients after the project is awarded. In addition to supplying equipment, our services include submittals, component lists, field coordination and testing, project management, and customer service to facilitate the integration of all equipment. EDT is a certified Woman Business Enterprise (WBE)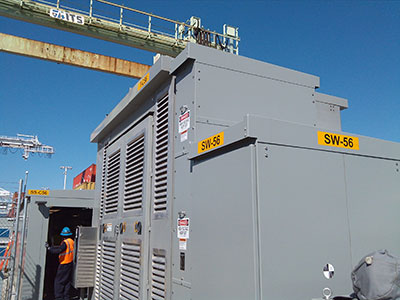 We connect with the most competitive and technically responsive companies for an overall comprehensive product and services project proposal. We are able to combine the material acquisition process, together with the engineering design of product and services, to complete the applicable plans and specifications. EDT has key strategic partnerships with U.S. and international manufacturers who deliver the highest quality and performance. Equipment provided is built to the user's specifications, and delivered on time and on budget the first time. By coordinating the materials in-house ensures the best service and proper application of equipment.
Unlike distributors, manufacturers' agents, or other suppliers, EDT holds a unique position in the field, as a Value-Added Partner in our customer's projects. We are not bound by contractual obligations to our vendors which enables us the freedom to choose the highest quality and most appropriate equipment for each project, being unbiased in our choices.
Innovative products are only one part of this equation. Providing stellar customer service, in the form of technical consulting and support, is another integral part of the success of EDT. We are able to assist our clients directly and immediately, and are not dependent on the manufacturer's service department. Our dedicated customer teams ensure that your project is supported throughout the project's lifetime.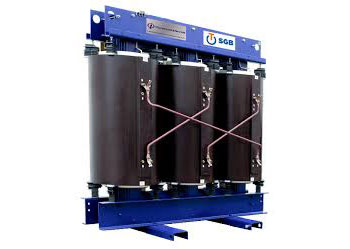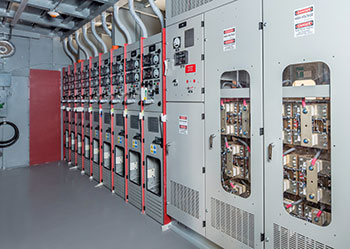 Around the Globe
In Saudi Arabia, EDT works with the Royal Commission of Saudi Arabia, providing specialty design-build products. On the east coast US we have provided traction power substations to the likes of the Port Authority of New York and New Jersey for the WTC after 9/11 as well as others. EDT provided specialty transformers, produced in Germany, to a precipitator facility for an Oil Sands project in Ft. McMurray, Alberta, Canada. In South America, we provided large rectifier transformers and services to former Phelps-Dodge, now Freeport-McMoRan, and in Morenci, Arizona, providing equipment thru 345,000 volts. In Guam EDT provided 115,000 volt substation equipment to the Guam Power Authority.
Around the U.S.:
Our relationships have resulted in projects across the nation with key clients in the following industry sectors:
Data Centers

Primary Substations (Apple, Yahoo and XX [NDA])

Traction Power entities

Honolulu HART
SFMTA – San Francisco
BART – Oakland, greater SF Bay Area
Caltrain
Caltrans
LA Metro
MTS – San Diego
VTA – Valley Transit Authority
Port Authority NY/NJ
NJ Transit
LIRR – Long Island RR

Utilities – Primary Substations, primarily

SDG&E – 245kV and 138kV Switchyards
HECO - 138kV Switchyards
SMUD – Sacramento

Airports

All major airports in the New York area

Power Generation

Specialty Transformers and GSU
Municipalities

Water and Wastewater, power distribution

Industrial and Commercial

Ca. State Univ. Campus Electrical Distribution
State and Municipal Hospitals
Manufacturing facilities and Primary power upgrades

Utilities – Primary Substations, primarily

SDG&E – 245kV and 138kV Switchyards
HECO - 138kV Switchyards
SMUD – Sacramento

Ports

Port of Oakland, Shore-to-Ship primary substations
Port of Long Beach – primary substation
Bremerton, WA – primary substation

Government

AFBs with emphasis on power distribution and generation, such as battery storage, photovoltaic and turbine. Noteworthy mention: EDT provided the first and only Stainless Steel Primary Substation in the country, to date, at Vandenberg AFB, with Gilbane Construction, a company founded in 1873. We were chosen for the project.
By combining leading-edge technology, "one-stop-shopping", engineering expertise and dedicated customer service, you can receive all of your power equipment requirements from a unique, single source, EDT. This is the Power of One . . .
This is EDT.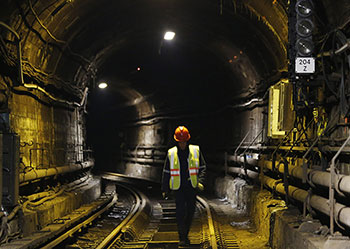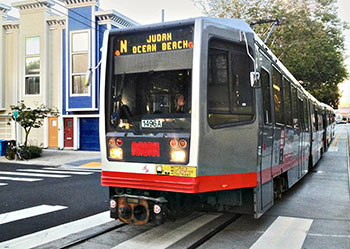 Download about EDT brochure
EDT's Standard Terms & Conditions